Just in time for the holidays!
Boost Gift Card Sales With Uptown Gifts
Uptown Gifts has something for everyone. From $500 gift cards to $12 specialty cocktail micro-gifts, the Uptown Gifts format boosts your gift card sales by making gifting accessible for every budget level.
Additionally, Uptown Gifts encourages upselling through its micro-gifting approach. Rather than being gifted a $50 gift card and spending exactly $52, guests are encouraged to enjoy their entrées with a nice bottle of wine and dessert. Boost sales and the guest experience with $0 upfront cost to you.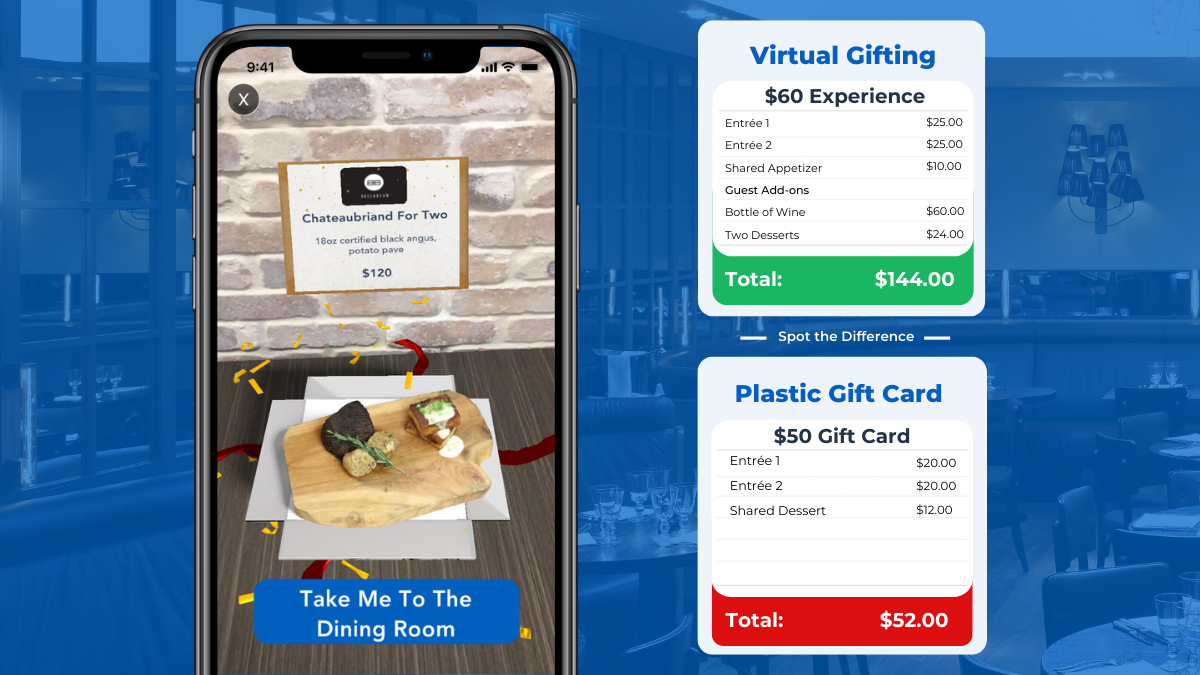 Combat the effects of inflation, labor shortages, and supply chain challenges – All with the products you already have.
Your Uptown Network product suite integrates with add-ons that help you maximize revenue: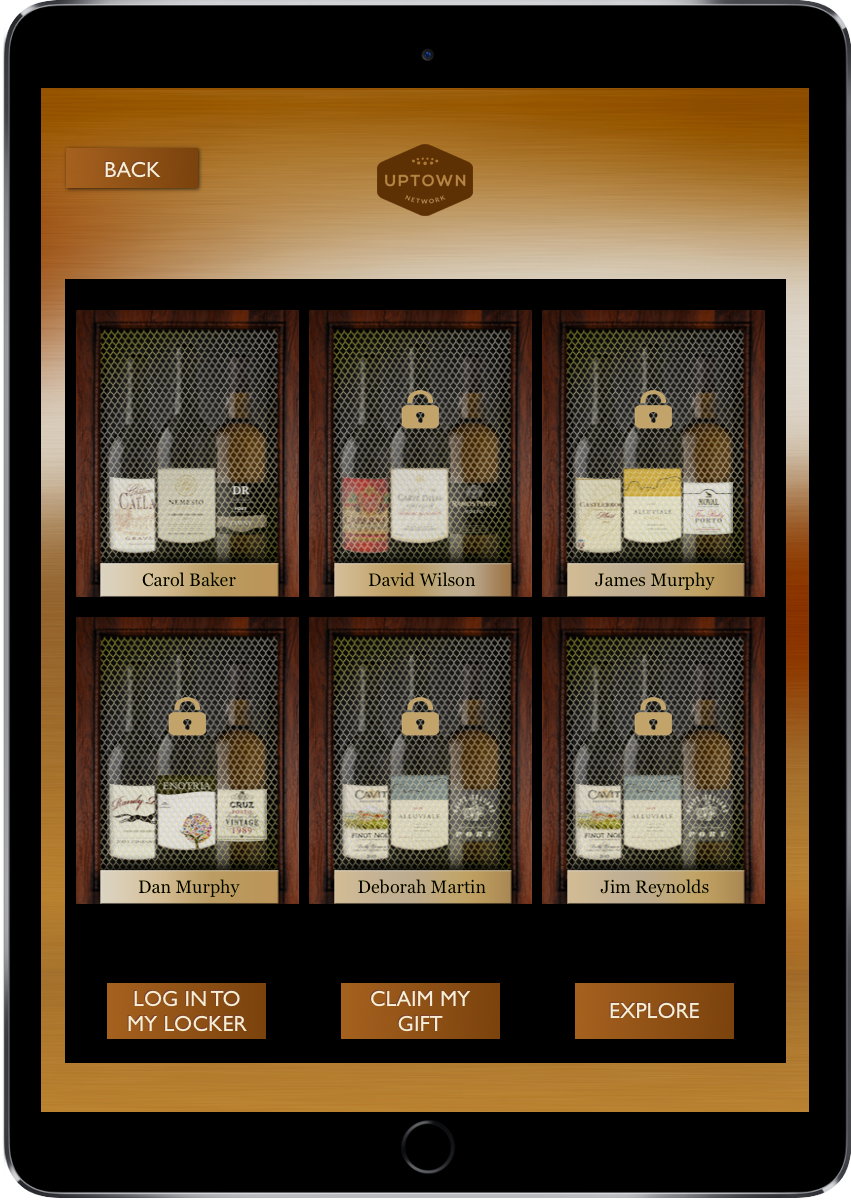 Virtual Wine Lockers
Keep guests coming back by adding a social aspect to your wine program. Virtual Wine Lockers are simple to implement, and they don't require expensive upfront storage.
If you already have a wine locker program, Virtual Wine Lockers are a great way to run them more efficiently (goodbye pen and paper!) and improve the overall guest experience.
Learn More →
Monetize Your Social Platforms
Adding your shareable menu link to your social platforms empowers guests to buy gifts directly from your menu. All you need is a menu subscription with the Uptown Gifts add-on. Contact sales here to get started.
Adding your menu link also enables visitors to spread the word about your restaurant without any extra effort from your team. Every BYOM mobile menu comes with an embedded share feature, meaning turbocharging your digital word of mouth has never been easier.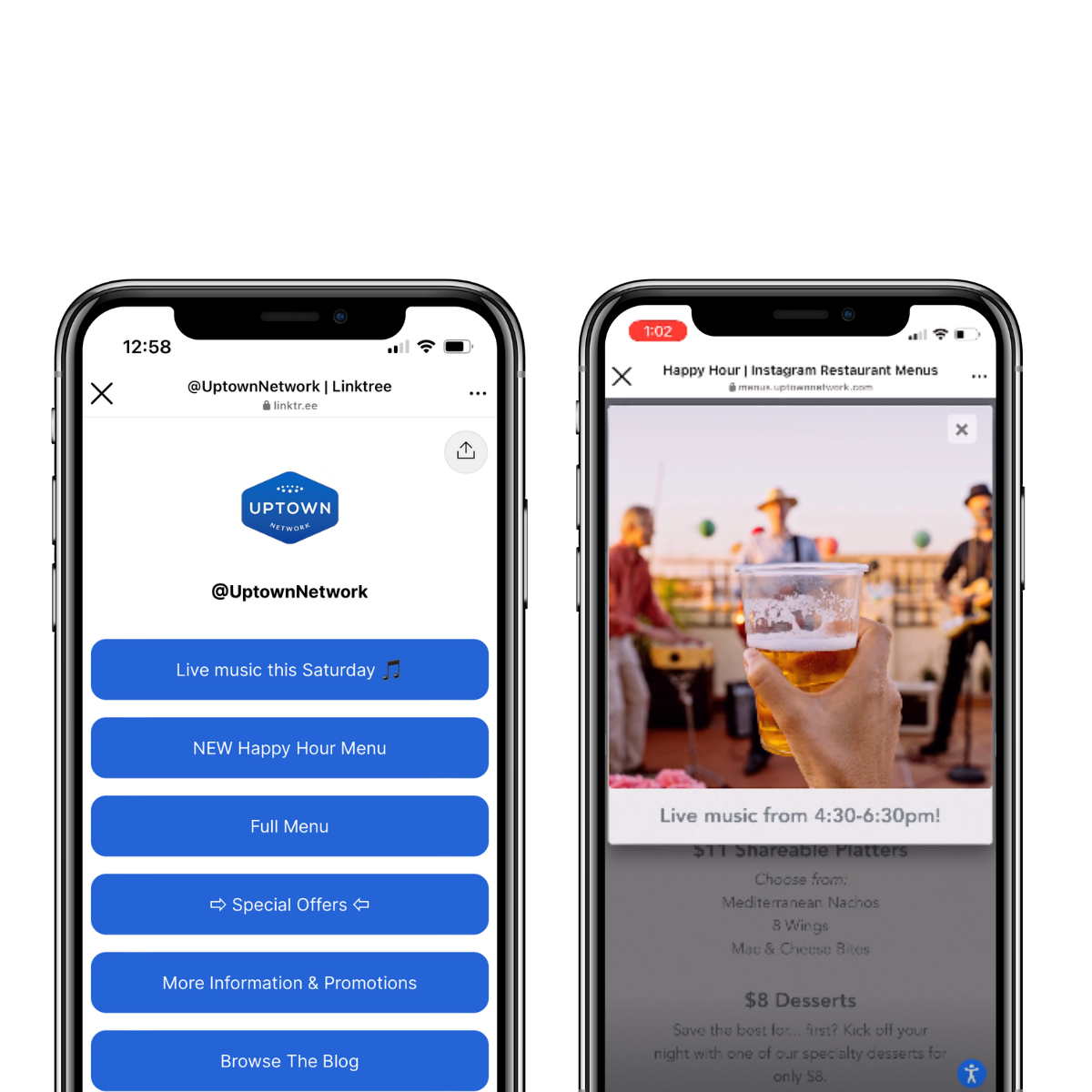 Time For A Device Refresh?
Device refreshes are recommended every 3 years for best performance and guest experience. Affordable leasing is available to refresh without the upfront cost. Contact us today to request a quote.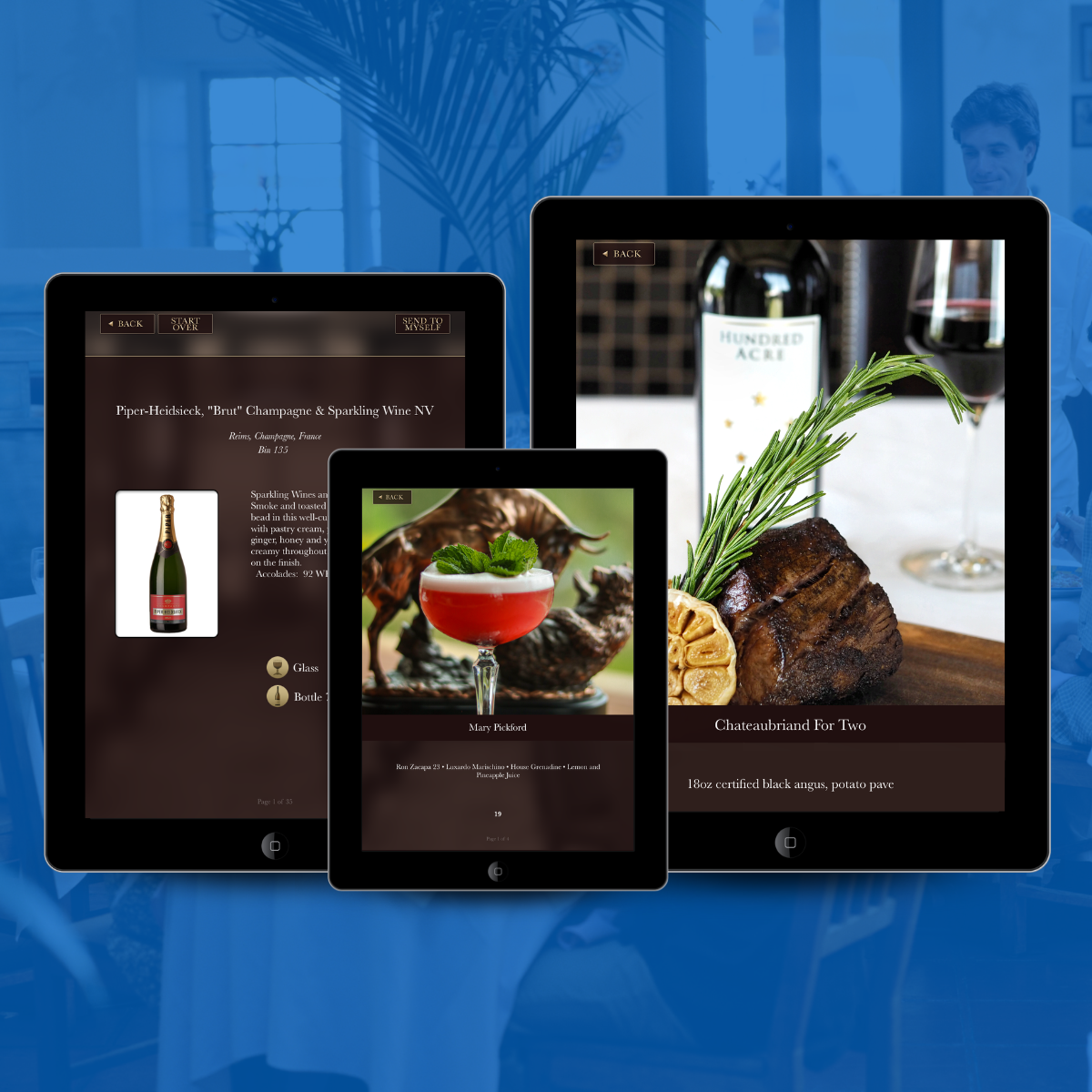 Did you know?
Digital menus make staff training easier with features such as detailed tasting notes and visual dish images. Not only does this format help staff learn your menu better, but it also helps retain talent as gratuities go up.